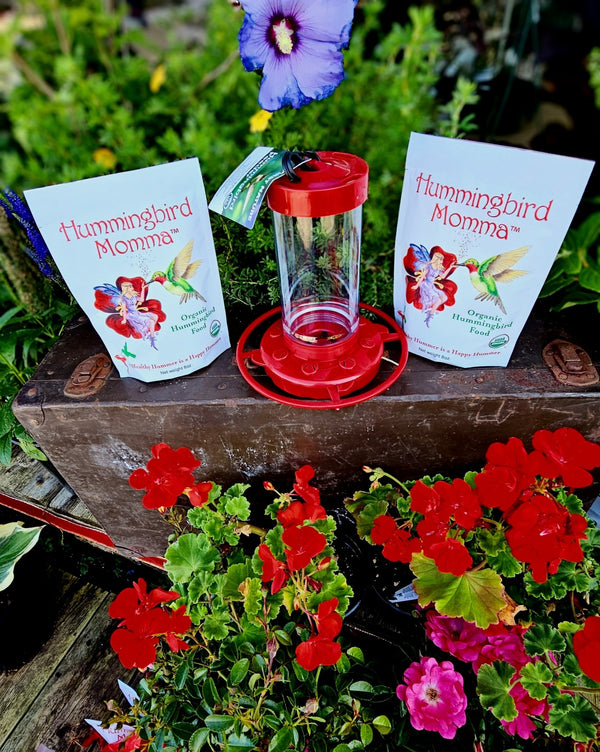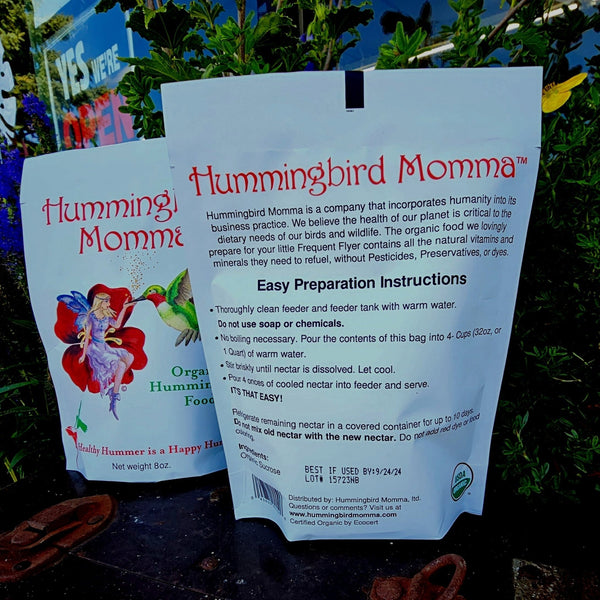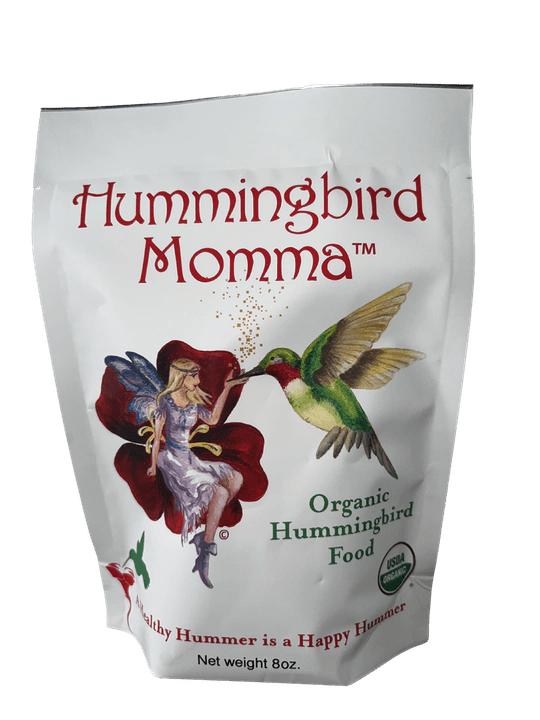 Ready to get started?  Hummingbird Momma makes it simple with 2 packs of organic nectar and our favorite feeder.

Net Weight 8oz. FREE Shipping included!
Hummingbird Momma is a company that incorporates humanity into its business practice. We believe the health of our planet is critical to the dietary needs of our birds and wildlife. The organic food we lovingly prepare for your little 'Frequent Flyer' contains all the natural vitamins and minerals they need to refuel, without Pesticides Preservatives, or Dyes. 

Easy Preparation instructions
Thoroughly clean feeder and feeder tank with warm water




DO NOT USE SOAP OR CHEMICALS




No boiling Necessary. Pour the contents of this bag (8 oz) into 4 Cups (32oz or 1 Quart) of warm water.




Stir Briskly until nectar is dissolved. Let Cool.




Pour 4 ounces of cooled nectar into feeder and serve.

Refrigerate remaining nectar in a covered container for up to 10 days.

Do not mix old nectar with new nectar

. Do not add red dye or food coloring.



IT'S THAT EASY
!